Proximity Sensors with ALS​
Proximity Sensors with ALS
Proximity sensors are used to detect approaching objects. Sensortek's proximity sensors are the optical type, and their unique optical design and flexible layout can reduce the design cost of proximity sensing. Sensortek can even offer a comprehensive design solution to the difficult challenge of black hair detection in the industry. 
Sensortek's two-in-one optical sensors combine proximity sensors with ambient light sensors (ALS's); the three-in-one optical sensors further introduce the IR LED to the products. The products adopt ALS's that are one of the closest matches to human eye characteristics in the industry. Short-range proximity sensors are commonly used in touch-controlled mobile devices, to avoid false actions during phone calls. In the meanwhile, different factories and companies have further developed new functions for them.
Sensortek's proximity sensors with ALS's are widely adopted by handheld devices such as mobile phones.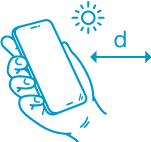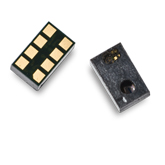 | wdt_ID | Part No. | Type |  ALS bits | PS bits | Interrupt | VDD(V) | Package Size (mm) | Pins | MP Date |
| --- | --- | --- | --- | --- | --- | --- | --- | --- | --- |
| 1 | STK3210-9 | PS+ALS(w/o IR LED) | 16 | 16 | Y | 1.7~3.6 | 2.35x1.80x1.00 | 6 | Ready |
| 2 | STK3311-X | PS+ALS | 16 | 16 | Y | 1.7~3.6 | 3.94x2.36x1.35 | 8 | Ready |
| 3 | STK3420 | PS+Gesture(4D)+ALS | 16 | 16 | Y | 2.4~3.6 | 3.94x2.36x1.35 | 8 | Ready |
| 4 | STK3321 | PS+ALS (φ2.2 mm, LED) | 16 | 16 | Y | 1.7~3.6 | 3.94x2.36x1.35 | 8 | Ready |
| 5 | STK3321-35A | PS+ALS (φ2.2 mm, LED) | 16 | 16 | Y | 1.7~3.6 | 4.94x3.36x3.5 | 8 | Ready |
| 6 | STK3321-39A | PS+ALS (φ2.2 mm, LED) | 16 | 16 | Y | 1.7~3.6 | 4.94x3.36x3.9 | 8 | Ready |
| 7 | STK3331 | PS+ALS (Full Screen, LED) | 16 | 16 | Y | 1.7~3.0 | 5.00x1.50x1.00 | 8 | Ready |
| 8 | STK3332 | PS+ALS (Full Screen, LED) | 16 | 16 | Y | 1.7~3.0 | 4.00x1.50x1.00 | 8 | Ready |
| 9 | STK3337-X | PS+ALS (Full Screen, LED) | 16 | 16 | Y | 1.7~3.0 | 4.00x1.50x1.00 | 8 | Ready |
| 10 | STK33562 | PS+ALS (Full Screen, LED) | 16 | 16 | Y | 1.7~2.0 | 4.00x1.50x1.00 | 8 | Ready |
| | Part No. | Type |  ALS bits | PS bits | Interrupt | VDD(V) | Package Size (mm) | Pins | MP Date |